14-04-2020, 09:05 PM
What is Bankiom?
"We are a new kind of bank – One that cares and believes in your future; a bank that is global, effortless and financially empowering."
Bankiom
 is a digital-only bank. It is an alternative to the complex traditional banking and provides all its banking facilities online and through app platforms on mobile and tablets.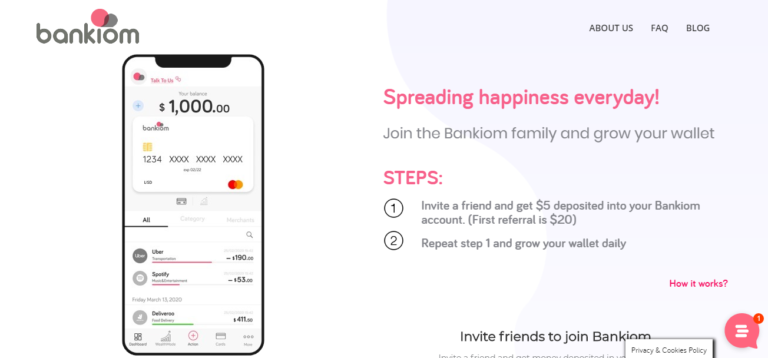 Why do you need Bankiom?
Bankiom is the only bank that puts you first. We work for you and with you to grow and manage your money 24 hrs a day and from anywhere in the world. We stand by you in good times and when you need financial support.
Some of the Instant Benefits:


New current account in 3 minutes.


Pay and get paid using whatsapp


The smartest and easiest way to keep on top of your finances


Save money and grow your wealth


Instant Loan

When You Need It Most (No paperwork!)
Can't wait? need to lock in that special holiday deal? We've got you covered.
Just apply for a loan in 5 minutes and get approved in 1 second. No impact on credit score decision. No Calls, No Paperwork, No fuss.
Visit the website here for more details: 
Bankiom.com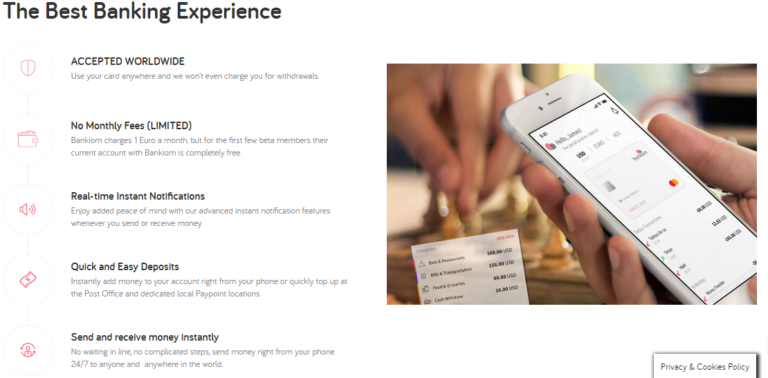 "We take away the complexity of traditional banking, so you can focus on the fun stuff"
EARN INTEREST | EASY TO SAVE | ENJOY REWARDS | NO MONTHLY FEE