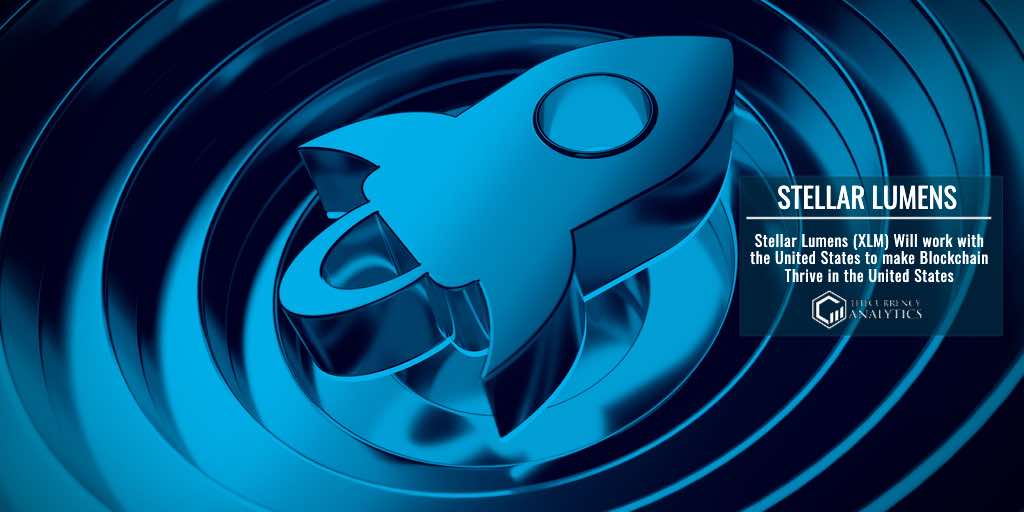 Stellar Lumens (XLM) Will work with the United States to make Blockchain Thrive in the United States
Candace Kelly, SDF's General Counsel, opined that the current financial system had been designed decades ago.  Further stated that the system does not reflect the expectations of citizens and customers. Also, opined that the traditional financial system does not leverage the potential, which the technology presents to create a fair and equitable system, which makes things easier, fast, cheaper, and easier to hold and send. Thus, these factors need to be incorporated to transfer value across the globe quickly.
Quote:Sydney Ifergan, the Crypto Expert, 

tweeted

:  "Stellar Lumens XLM, should get to the root of the risks and rewards when it comes to transiting from the traditional system to a novel one like the just evolving cryptocurrencies and cross border transactions."
The Blockchain Association has recently been educating policymakers about the benefits of Blockchain.  They seemed to understand "the specific challenges and opportunities of the Stellar Development Foundation. They've proven a unified voice in pursuit of a digital future that's transparent, inspiring, secure, and equitable." Per Candace Kelly.
Thus, SDF, as a member, is going to work with the policymakers and influencers to make them understand the potential of the current financial system. Along with like-minded organizations, the SDF is going to collectively advocate for bringing forth an effective policy, thus making it possible for blockchain technology to thrive in the United States.
Quote:Stellar 

tweeted

:  "We've joined @BlockchainAssn to ensure that the vision for Stellar and its ecosystem has a central place in the public dialogue. SDF's General Counsel, Candace Kelly, shares more about this exciting partnership."
Stellar Lumens XLM Creating Improved Connections
SDF XLM is focused on creating improved connections between those who are building on the top of the Stellar, thus improving the surface activity on the network. A long list of directories detailing the projects on the Stellar and their projects is a solid proof about the efficiency of the project.  No permission or application is required to access the Stellar financial infrastructure as it is an open access system.
If IBM took to Stellar, there is something worth the work with the SDF projects.  The list of partners in the Stellar directory is sufficient proof of the blockchain technology. It helps to explore the Stellar Lumens Ecosystem, the wallets, asset issuers, tools, and service providers, which will give sufficient information to feel convinced about the efficiency of blockchain technology, and the US will have to reason to reject the wonderful technology. SDF, along with the Blockchain Association, is all set to get things going.
source https://thecurrencyanalytics.com/11747/s...ed-states/
by Maheen Fernandez