14-01-2018, 10:00 AM
You may not have heard of it yet, but this might become a 

serious coin in 2018

. Stellar Lumens (XLM) has been making headlines this month and posting excellent returns, which is why no one should ignore it anymore. If you still haven't heard of it, these are the 5 key things you need to know.
Coin structure
Although Stellar Lumens also makes use of blockchain technology, the underlying structure is a bit different. Typically, a cryptocurrency requires miners to maintain the blockchain, but Stellar Lumens does not. Instead, it uses a protocol termed Stellar Consensus Protocol, which does not require mining. Servers that run the Stellar software communicate with each other to validate transactions without requiring any mining power through proof-of-work. This system is a lot more energy efficient and also faster, with the company boasting of validating transactions in 2 – 5 seconds.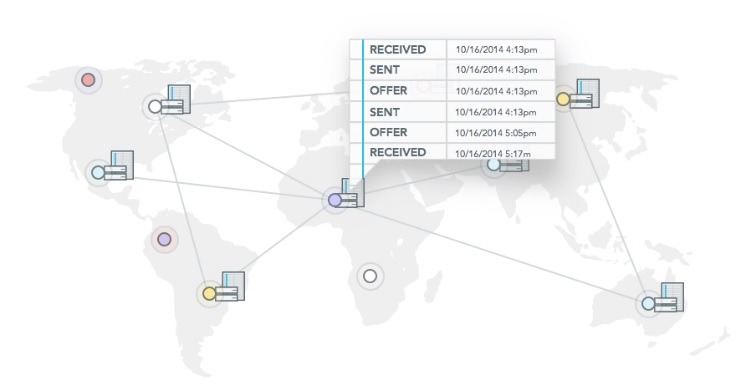 It is not just about money transfer
Cryptocurrencies were initially created for the purpose of easing money transfer. This was the purpose of coins like bitcoin and its subsequent forks like bitcoin cash and even Litecoin. However, Stellar Lumens is supposed to act as a replacement for banks by allowing multi-currency transactions. The coin allows for currency conversion from fiat into crypto and vice versa. Furthermore, you will be able to exchange different cryptocurrencies. These applications have already appealed to banks like Barclays, who have already been using it, and now IBM.
It has been one of the top performers this month
At the start of the month, 1st December, each Stellar Lumens token was worth $0.07. By the 6th of December, it had reached $0.16, posting over 100% growth rate in under a week. In fact, the coin had begun growing a week earlier upon speculation that the company was collaborating with IBM. When the news finally broke in December, it led to the sharp spike in growth. Other than the remarkable growth rate, Stellar Lumens beat the odds by maintaining an upward momentum even as 

other altcoins were taking a beating

. Increasing interest in bitcoin had caused altcoins to be neglected, but Stellar Lumens still managed to stay afloat.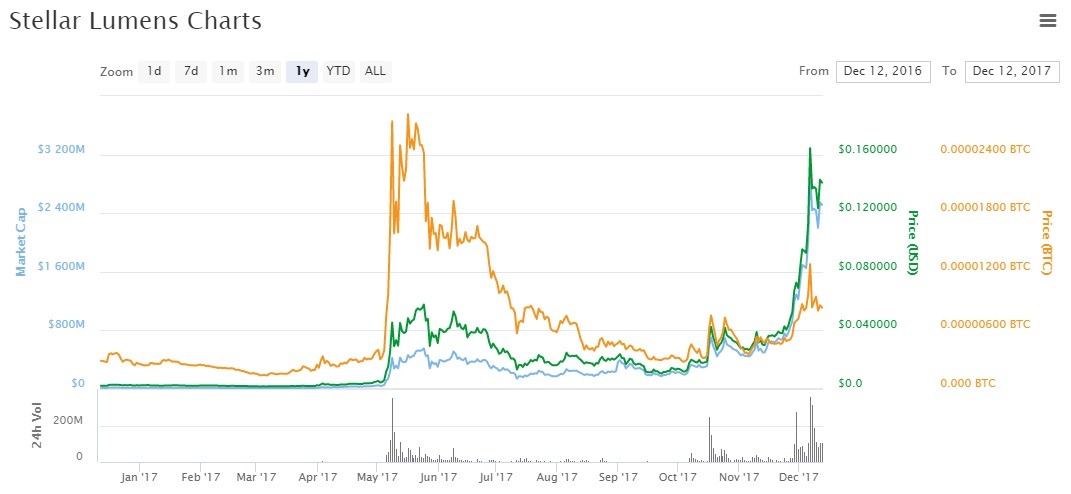 Stellar Lumens is receiving more support and credibility
It was first launched in 2015, but never really made a mark on the cryptocurrency markets. Its first moment in the sun came in may this year when the Executive Director of Stellar Development Foundation had an interview on CNN's Money & Tech. This newfound attention was enough for the coin to make it to the top 10 cryptocurrencies, even beating Monero. This month, the momentum keeps going in Stellar's direction as they partner with IBM and Barclays. More exchanges are also starting to list Stellar Lumens, including Binance, which recently made the announcement. There has also been the launch of a Stellar ATM in Singapore, which shows an even larger support for it.
The first XLM tokens were given away free
Since April 2016 until the 27th of August this year, bitcoin holders were given 

free XLM

. A total of 19 billion tokens were given away, out of a maximum total supply of 100 billion.
http://www.forexnewsnow.com/forex-analys...ar-lumens/