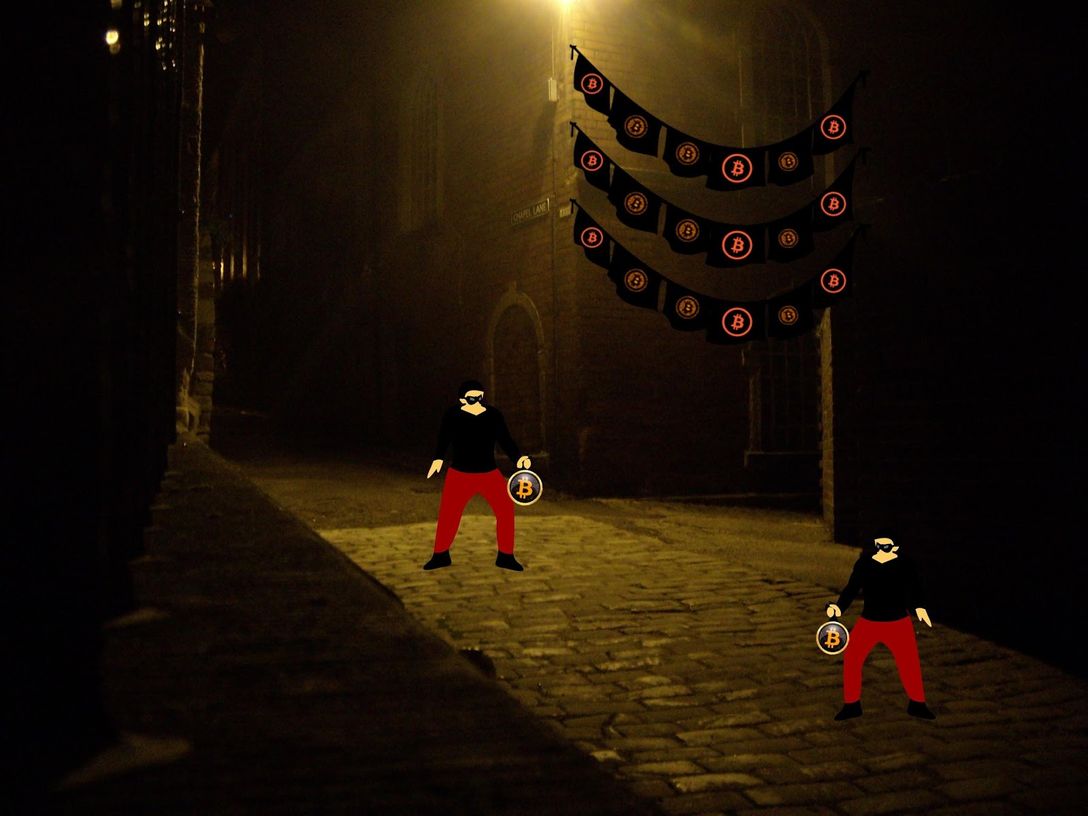 Big Dirty Bitcoin Secrets: Why You Should Verify Your Bitcoin With The New Traceer App
It is unfortunate but no surprise for the crypto community that Bitcoin is tainted by black market transactions. These illegal transactions range anywhere from purchasing bootlegs, ***, firearms or drugs. With the Silk Road exchange controversy that resulted in the subsequent shut-down of the exchange, the seizure of tens of millions of dollars worth of Bitcoin, and the arrest and incarceration of many at the epi-center of exchange operations; Bitcoin's reputation was deeply tarnished right out of the gate and viewed by the public as a vehicle for criminal activity. Even today, in the wake of the shut-down of Silk Road, black market transactions continue to occur with the use of Bitcoin on darknet markets such as Hydra. So as an owner or potential owner of Bitcoin, how do you know if your Bitcoin was ever involved in illegal activity? One company has recently come online to help Bitcoin users audit their Bitcoin's history to determine if it was ever used for illegal activities, and explains why it is crucial that we do so.

Traceer

 was founded earlier in 2019 in an effort to help audit and expose customers' Bitcoin history as part of the increasing demand for cryptocurrency AML (anti-money laundering) compliance. As a HODLer, you are always subject to risk of receipt of "dirty" Bitcoin. 

Traceer

's mission is to enable customers to verify their Bitcoin every time they trade to alleviate any concerns. The app is the fastest means for validating Bitcoin addresses and transactions on the market. 
Their user-friendly design is built with a powerful procedure called KYT, or Know Your Transaction. The KYT procedure used by 

Traceer

 provides the highest level of legal compliance and takes the worry out of fraud or nefarious issues surrounding your Bitcoin.
You're probably wondering why you should even bother checking your Bitcoin's activity, right? After all, many Dollars, Euros, Pounds, and other paper fiat currency have probably made their way into the hands of some very bad people conducting very illegal activities. And further, much of the paper currency in circulation contains trace amounts of cocaine and other illegal drugs. How much cocaine has ever made it onto a Bitcoin?
Bitcoin is actively used as a means for bad people to buy drugs, weapons, ***, stolen goods, stolen identities and just about any other possible illigal thing for sale on the dark web and the black market. Did you know that when you unknowingly buy "dirty" Bitcoins, you are technically an accomplice to any of the illegal activities that were transacted with them? The soon-to-be enforced FATF (Financial Action Task Force) and AMLD5 (The EU's 5th directive towards anti-money laundering) regulations, which go into effect January 10th of 2020, will require all cryptocurrency exchanges to screen every source of origin on all cryptocurrency they house, and in turn, block any suspicious funds. With hundreds of new social posts popping up each month regarding crypto exchanges blocking what they believe to be suspicious Bitcoins, 

Traceer

 now empowers people to check if a Bitcoin they own or are going to receive is dirty.
I recently tried 

Traceer

 for myself to see if I possessed any "dirty" Bitcoin. They offer three free wallet checks for new customers, with paid plans starting at just $5 for 5 scans. With your free scans you can check up to three wallets for free, which can include your wallet or someone else's. The app download and sign-up was simple and straightforward; requiring just a mobile number and text verification. Once you sign up and enter a Bitcoin address into the search field, 

Traceer

 conducts a lightning-quick scan of the Bitcoin for any suspicious transactions. Following my scan, the Bitcoin was graded 90% perfect. A pie chart broke down and color-coded the various involvements of my Bitcoin throughout it's transaction history, which was detailed with in/out history, the amount of each transaction, the wallet address, and a timestamp.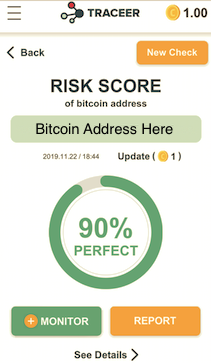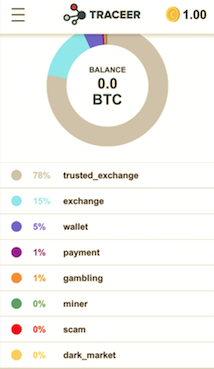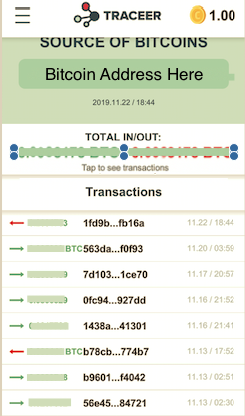 Traceer

 integrates both an AI and human approach to catching signs of fraud. They believe you should not leave any chance to owning a bad Bitcoin. Further, they recommend you use their tool every time you trade or receive Bitcoin to entirely remove the risk of any fraud. They also offer an option to report your dirty coin via their in-app Report button, should dirty Bitcoin shows up on your wallet. In the report menu you select the type of activity your Bitcoin was involved in including Ransomware, Blackmail, Sextortion, and more. When you send this message off, it goes to the Traceer team who will moderate the dirty transaction and publish it in their public report. This public report is due to be visible in their next release for customers.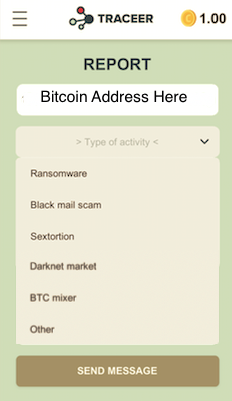 So now that you know you might be carrying dirty Bitcoins in your wallet, what are you going to do to future-proof the Bitcoins you currently own and the ones you are going to buy? 

Traceer

 offers three free scans upon registration, and their service starts at just $5 which gives you 5 wallet checks. Their service scales further up to 60 wallet checks for $50. This service will prove invaluable in the years ahead as the world of Bitcoin sees more layers of regulatory compliance added in an effort to create more trust in the system and less fraud and abuse. What do you think about 

Traceer

 and their new service? Be sure to let them know on Twitter 

@Traceerco

, and be sure to let me know too 

@MarcusHenryHODL

.
source https://cryptodaily.co.uk/2019/11/dirty-...raceer-app
by Marcus Henry