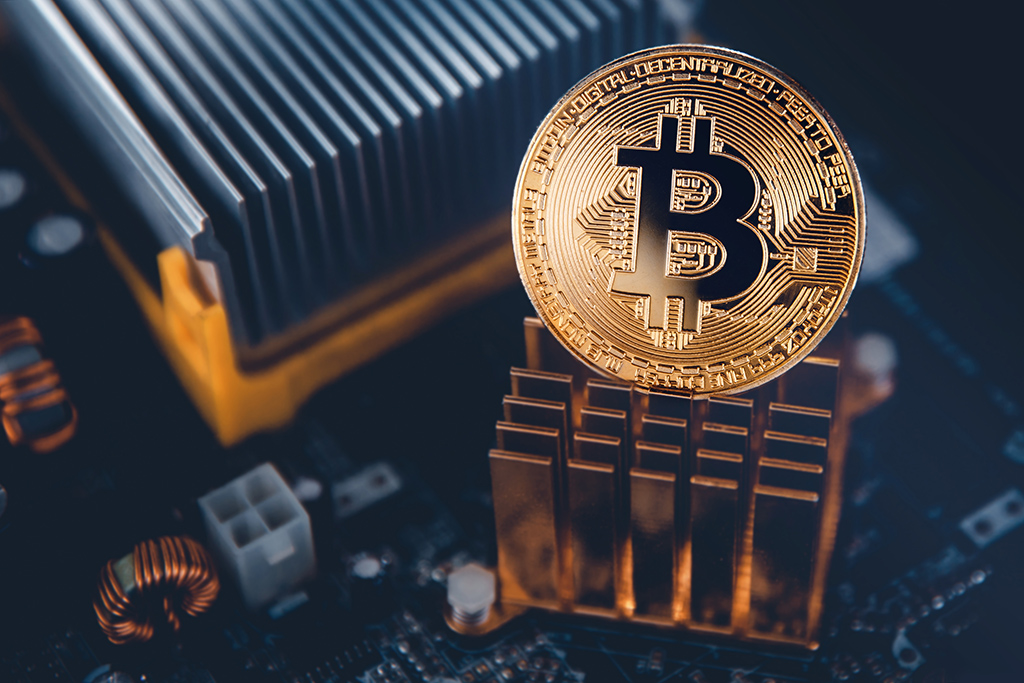 While Bitcoin is seeing some selling pressure around $8000 levels currently, 18 millionth BTC is to be mined soon.
The 

Bitcoin

 network is set to achieve another milestone as the 18 millionth Bitcoin shall be mined today. Putting some light on this matter, Morgan Creek Digital founder Anthony Pompliano tweeted the same earlier this week.
Quote:
Pomp 

@APompliano


This Friday the 18 millionth Bitcoin will be mined.

There are only #3MillionLeft

Let's make this hashtag trend so the world can learn about Bitcoin



3,997


6:36 AM - Oct 16, 2019


Twitter Ads info and privacy


After today's milestone, nearly 85.% of the total Bitcoin supply to be there in circulation. Thus, we are now just 3 million short of reaching the total Bitcoin supply of 21 million.

As of writing this article, the data on the Bitcoin data website 

BitcoinBlockHalf

 shows that we are just 1200 BTC tokens short of reaching the 18-million milestone. Moreover, everyone is currently starring at the upcoming Bitcoin halving event just six months away from now in May 2020.

Bitcoin investors have pinned their hopes on the halving event which is likely to trigger the Bitcoin rally in the market. After a successful Q2 and Q3, the start to Q4 2019 hasn't been impressive for Bitcoin investors. Bitcoin is seeing downward selling pressure and is currently trading below $8000 levels.

At press time, Bitcoin is trading at $7960 with a market cap of $142 billion. However, the recent BTC price movements have not deterred investors from expecting a bull-run ahead.

Bitcoin Halving as the Fuel to Bitcoin Price Rally
According to the current estimates, the upcoming 

Bitcoin halving

 will take place on May 14, 2020. This will be the third Bitcoin halving event.

Bitcoin halving is designed by its creator wherein the miner rewards for adding new Bitcoins to its blockchain network are reduced to half. This was basically introduced to make Bitcoin's release scarer with time. The idea behind it was to trickle the 

demand

 for Bitcoin thereby causing its price to surge northwards.

Currently, miners are rewarded 12.5 BTC for adding a new block to its network. After the Bitcoin halving 2020 event, the block reward will reduce to half i.e. 6.25 BTC.

According to historical chart patterns of BTC, the price is expected to surge a year before and after the Bitcoin halving event. A crypto analyst dubbed Plan₿ on Twitter points that Bitcoin price shoots in the aftermath of Bitcoin halving.
Quote:


Plan₿

@100trillionUSD



We are at about 6 months before May 2020

#bitcoin

halving.

In 2012 btc jumped from $5 to $12 (2.3x) in those 6 months before the halving. In 2016 btc jumped from $350 to $650 (1.7x).





1,522


5:22 PM - Oct 16, 2019


Twitter Ads info and privacy


Another popular Twitter handle RektCapital 

states

 that Bitcoin behaves similarly to the last two halving events, its price will be anywhere between $385,000 – $425,000.

Using the Stock-to-Flow analysis, Twitter user "Data Dater" derived a prediction model using Machine Learning. You can follow tweets in the below thread to get an complete idea of the analysis and BTC price prediction.
Quote:


(Stationary) Data Dater

@datadater


0/ Been working on a

$btc

price prediction model based on Stock-to-Flow analysis, using Machine Learning. for the past few days. Here's how the prediction looks going into the halving next May.

Details will be shared later.

$btcusd

$xbt





123


3:31 PM - Oct 16, 2019


Twitter Ads info and privacy


According to his model, Bitcoin can surge 90% from the current $8000 levels by May 2020. Thus, by the Bitcoin halving event, he expects BTC price to hit $15,500.