Crpytocurrency is decentralized, something that provides security and privacy features for its users. However, some offer advanced versions of these security features such as their ability to be immovable, anonymous, and completely private. Compared to the Bitcoin public ledger, where all transactions can be tracked, some currencies offer total privacy to their users.
Why is personal currency important?
Revolutionary Blockchain technology. Compared to traditional banking systems that seem outdated, Blockchain technology offers a new age solution to existing problems. Traditional Blockchain cryptocurrency like Bitcoin and Ethereum has a ledger where each transaction and movement can be traced. This feature provides a network that is authentic and cannot be broken.Purchase history, and transaction communication are also important for user privacy. 
The cryptocurrency segment is one of the most talked about, but compared to the big references — today, bitcoin and Ethereum — there is a large group of tokens and altcoins, alternative cryptocurrency of which people can hear people speak in a prominent way lately.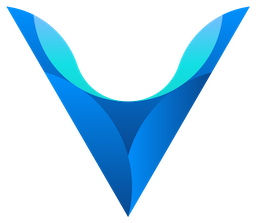 Veil Projcet ( VEIL ).We see it on botnets that have been discovered in the past few months and are responsible for mining Monero without being noticed by users. At least unless they monitor the consumption of their processor resources.
But, why is VEIL and no other cryptocurrency? the reason is simple: VEIL is privacy coin with its RingCT technology, provides "full-time" privacy. RingCT, however, based on sophisticated mixing, has been surpassed in terms of strength of anonymity by advanced cryptographic methods. Coins like Zcoin are based on the Zerocoin protocol, providing superior anonymity, but with the drawback that only certain types of transactions in the network are private — making it possible to inadvertently transact publicly. To emphasize the magnitude of this problem, in the networks of some of today's most visible privacy coins, less than one percent of all transactions are private.
Veil used basecoin transactions will be anonymized using RingCT and stealth addresses. RingCT is a method to anonymize the sender in a transaction by merging the sender's digital signature with random other signatures grabbed from the blockchain's history, creating a final, unique signature. Then using a range proof (commitment to a value that reveals nothing of the value but it being in a specific range) the amount transacted is hidden. 
Follow for more information :
Website :  
https://veil-project.com/
Facebook :
https://www.facebook.com/projectveil/
Twitter : 
https://twitter.com/projectveil
Telegram : 
https://t.me/VEILProject
Discord : 
https://discord.gg/Ywyb9hs