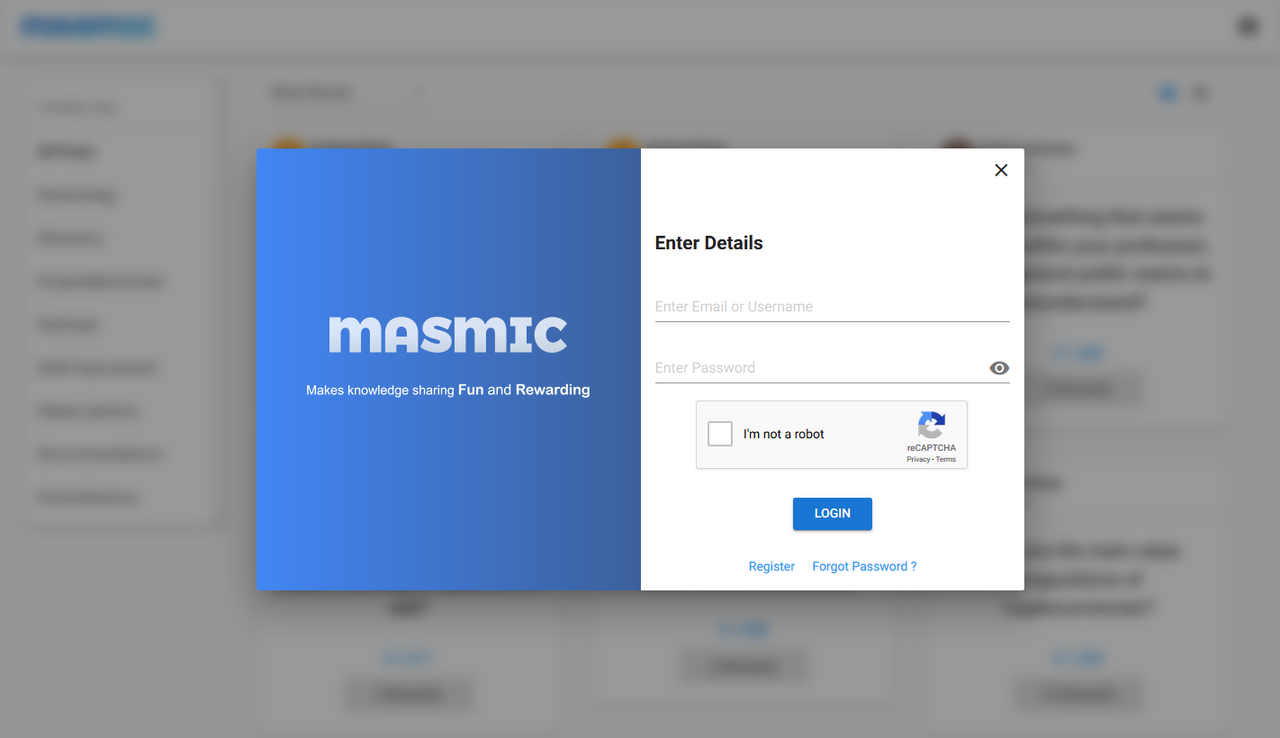 Dear MyStellar Forum user,
Now you can earn cryptocurrency (XLM) by sharing good answers or voting good answers on
Masmic
(
www.masmic.com
).
Right now, Masmic is not open for everyone. But you can signup directly using this link:
https://www.masmic.com?action=referral&referralCode=XB03MNFI
Masmic makes knowledge sharing fun and rewarding for the first time.
 Try playing some knowledge games on the platform and get rewarded for good answers! :)
To know more about how
Masmic
works, please visit: 
help.masmic.com
Looking forward to having you on the platform! :)
Regards,
Crypto