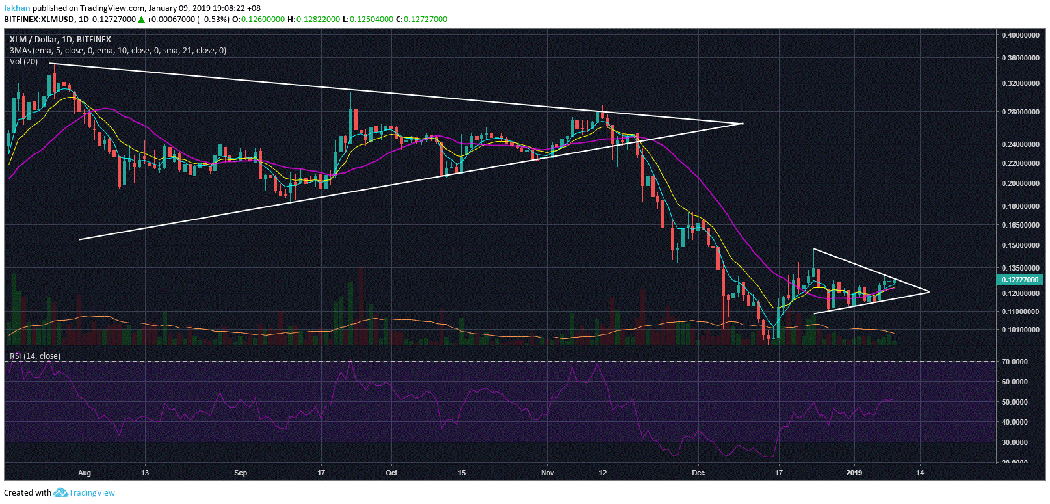 Stellar (XLM) is more than just a solution for peer to peer cross border payments. When Stellar Lumens (XLM) entered the market, cryptocurrency enthusiasts started to see it as a Ripple (XRP) competitor because that was how it came into existence. Jed McCaleb, the founder of Stellar (XLM) was originally a Ripple (XRP) developer who after some fundamental differences with the rest of Ripple (XRP) developers went on to found Stellar (XLM). The reason why Stellar (XLM) became a direct Ripple (XRP) competitor was because of its core philosophy to focus on the end user rather than the middle men. Ripple (XRP) wants to empower the middle men whereas Stellar (XLM) wants to cut out the middle men. This is what made Stellar (XLM) more acceptable in the crypto community in its early days.
However, recently we have seen investors interested in distributed ledger technologies flock towards XRP/USD more than 

XLM/USD

. One of the biggest reasons for this major sentiment shift is that Ripple (XRP) is selling a dream but Stellar (XLM) is not. Stellar (XLM) founder, Jed McCaleb recently admitted in an interview that they lagged behind in marketing. He also said that they plan on making up for such deficiencies in 2019. Until recently, Stellar (XLM) has promoted itself as a competitor in the cross border payments industry but recently, they have been focusing on other uses of their blockchain as well. The team behind Stellar (XLM) seems convinced that Stellar (XLM) will become the preferred ICO platform in the years ahead. This is because Stellar (XLM) is faster, cheaper, secure and more scalable.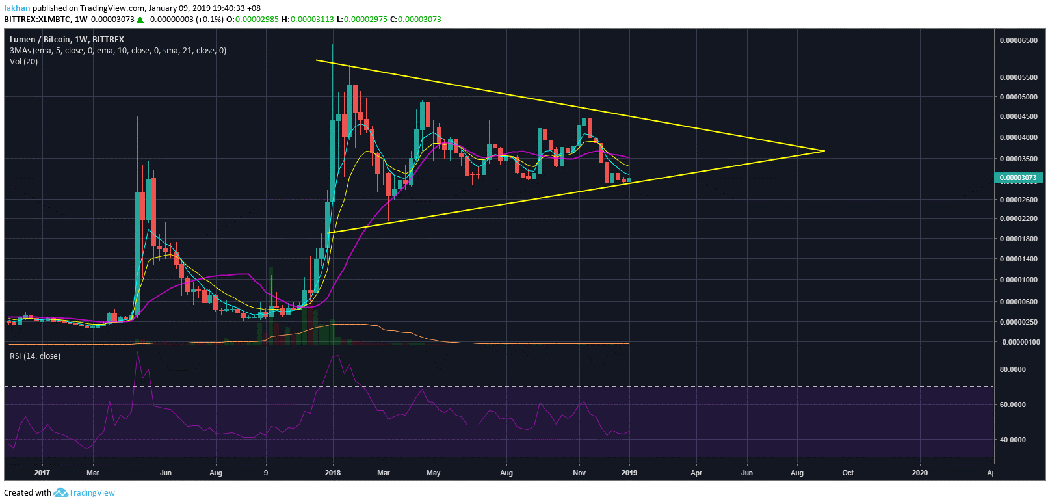 The strategic partnership between Stellar (XLM) and IBM is unlike any other major partnership we have seen in this space. Both of them are seriously committed to working towards common objectives to push for more adoption and innovation on the blockchain. 
IBM believes that it can use the Stellar blockchain to launch a number of applications that harness the true potential of blockchain technology. One such joint venture of Stellar and IBM is the IBM Blockchain World Wire. Ripple (XRP) has launched Swell in direct competition to Swift but Stellar (XLM) and IBM seem to be cozying up to Swift. Ripple (XRP) has a ton of partnerships compared to Stellar (XLM) but this one partnership between Stellar (XLM) and IBM rivals them all. Instead of signing partnerships left and right, Stellar (XLM) found a strategic ally and closely worked with it towards common goals.
On the technical front, we have Stellar Lumens (XLM) ready for a massive rally against both the US Dollar (USD) and Bitcoin (BTC). 
Stellar (XLM) is currently trading around $0.127 and is undervalued compared to Ripple (XRP) at its current valuation. Stellar (XLM) is not only a good hedge against Ripple (XRP), it is also a good hedge against Ethereum (ETH) given its potential to serve as a stable platform. A lot of promising projects have lined up to launch their ICOs on Stellar (XLM) in Q1 of 2019. As time goes by, we are expected to see this trend grow and it is very likely that Stellar (XLM) may end up replacing Ethereum (ETH) as the preferred ICO platform.