TFlip is a Bitcoin Blockchain Lottery.

Sign-Up:
Click Here
to visit the Website
1. Click the yellow "Play Now" Button
2. Click "Sign up"
3. Sign-Up :)
Make sure to use my link and to confirm the e-mail to receive the free ticket!
Play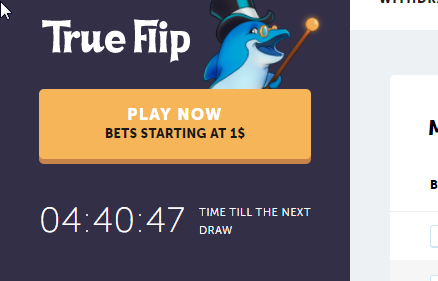 Click "Play Now" Button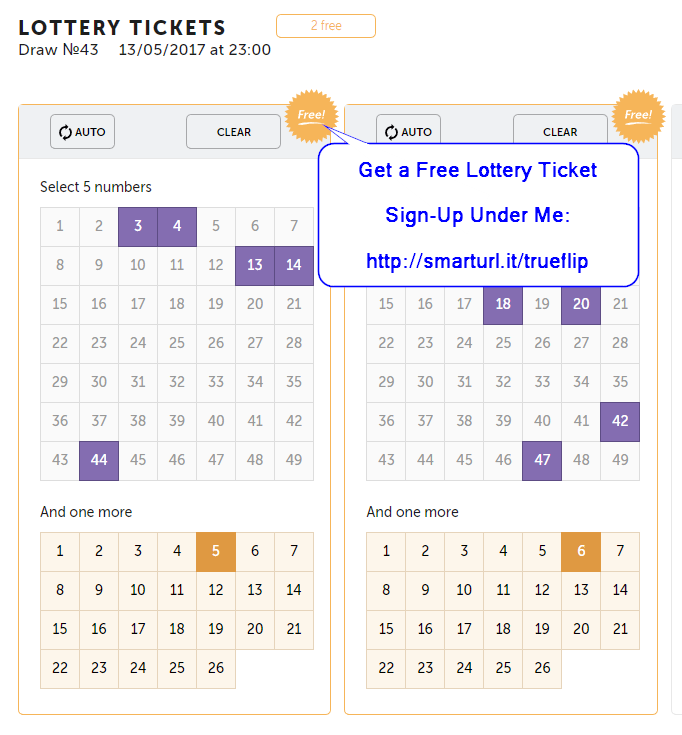 Scroll down until you see "free Ticket"
1. Fill your ticket, 5 Numbers + 1 Super Number or click "Auto"
2. Click "Pay" - it will use your free ticket
WITHDRAWAL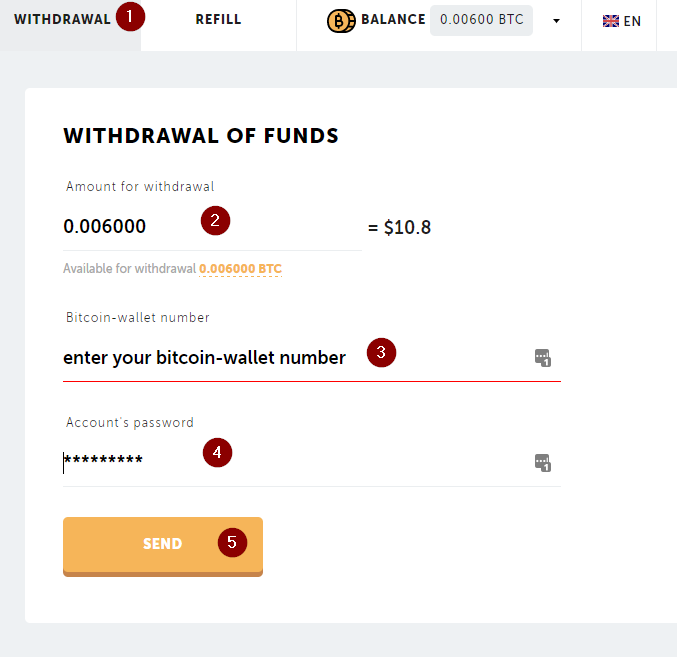 1. Click "Withdrawal"
2. Enter Amount
3 Enter your Bitcoin Address
4. your Password
5. Click Send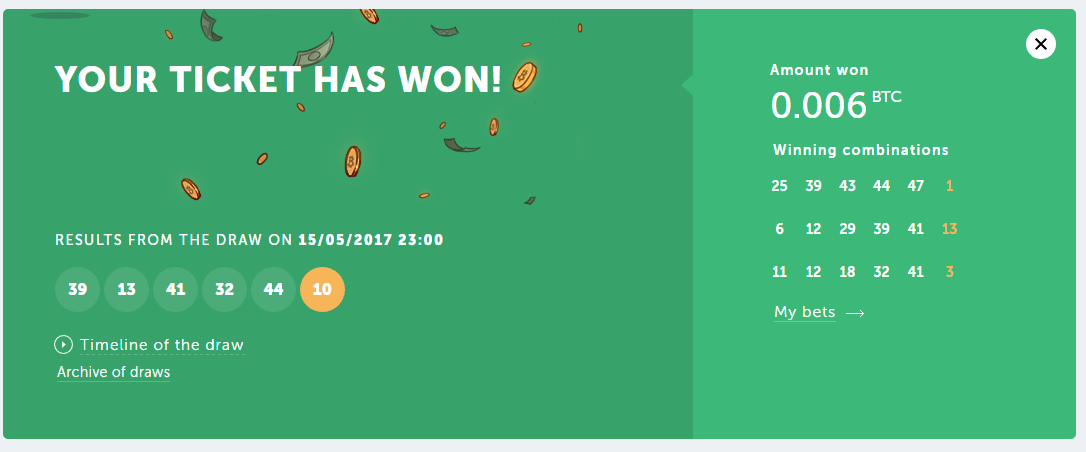 Referral
Inviting People grants you 1 Free Ticket and 2% of their winnings, if they confirm the e-Mail/Account.
Note: Your account will be locked and manually checked if you refer people to avoid cheating (eg. Signing up under your own account to steal free tickets), withdrawing is disabled and the process can take up to 7 days