Senator Manny Pacquiao is venturing into cryptocurrency as an investor in blockchain firm Global Crypto Offering Exchange (GCOX).
GCOX
, a Singapore start-up, claims it is the first cryptocurrency exchange of its kind as it enables celebrities to create their own cryptocurrencies, which they've dubbed Celebrity Tokens.
The Celebrity Tokens can be used to buy exclusive goods and services in relation to the celebrity on GCOX's platform. It also provides fans access to their favorite stars through interactions such as meet and greets and live streaming via a service called Celeb-Connect.
Another service, Celeb-Charity, allows fans to donate to celebrities' causes using the digital coin.
The cryptocurrency value is determined through "open market forces" and is supposed to be indicative of the star's popularity.
Aside from investing in the start-up, Pacquiao will launch the PAC Coin as the first celebrity to create a token on the platform, reports Finance Magnates.
Per his 2016 statements of assets, liabilities and networth (SALN), the boxing champion has a net worth of over P3 billion. He owns over 100 real properties and has P250 million worth of investments.
American boxer Floyd Mayweather, who infamously defeated Pacquiao in 2015, has also thrown his support for cryptocurrencies by promoting blockchain firm Stox before its initial coin offering (ICO).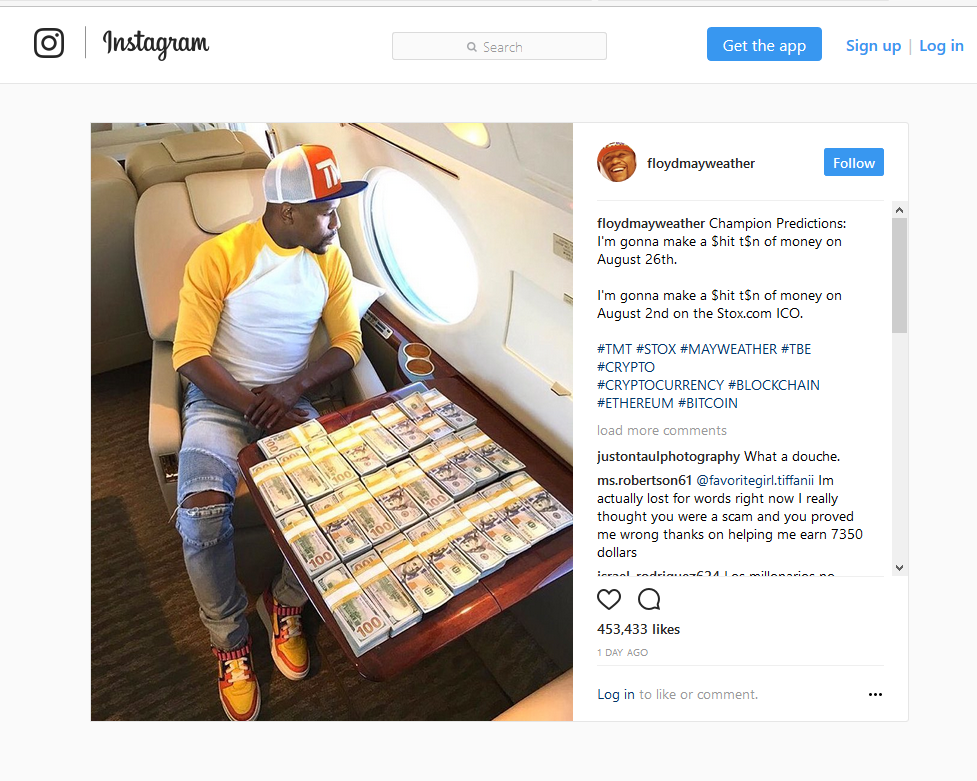 His Instagram post featured him with stacks of $100 bills and the caption, "I'm gonna make a $hit t$n of money on August 2nd on the Stox.com ICO." This is despite the Stox Token sale being unavailable for him as it wasn't intended for American citizens.
The company raised $33 million in 34 hours, reports Finance Magnates.  

Niña V. Guno /ra