Din afirmatiile de pe website, profitul se obtine prin trading de criptomonede.
Quote:

Our profits are shared with you, our investors and proves to be a win-win combination for you and ourselves. 

As of today 28 April 2017, we have 8 traders and 3 appointed team leaders. 

Each of our employees and members of our team have over 2 years shared experience 

in bringing the highest level of trading to you, our investors.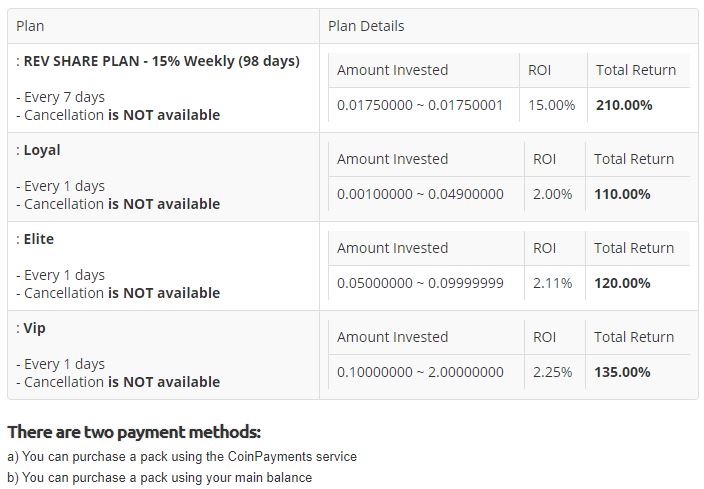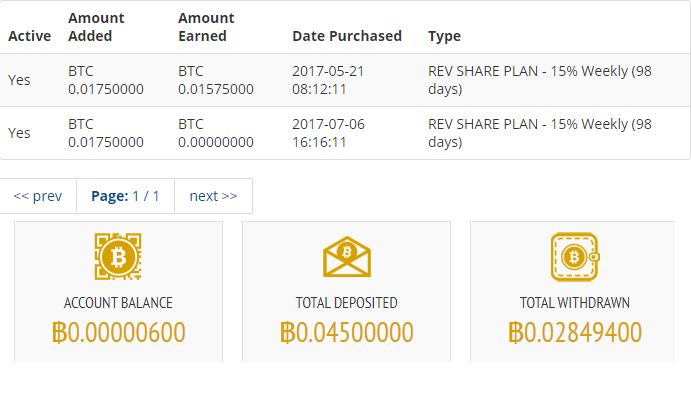 Platile se fac prin CoinPayments in Bitcoin, atat la depozite cat si la retrageri.
Adminul insa va poate ajuta sa platiti si prin Perfect Money, Payeer etc. 
Pentru aceasta tebuie doar sa-l contactati la bitcoinmany@outlook.com (Email + Skype).
Plata minima (depozite si retrageri zilnice) pentru fiecare membru: 0.001 BTC
Plata maxima (retrageri zilnice) pentru fiecare membru: 1 BTC
Atentie:

 Orice site de investitii online este riscant.
Nu investiți mai mult decat va permiteti sa pierdeti.
Va multumesc!